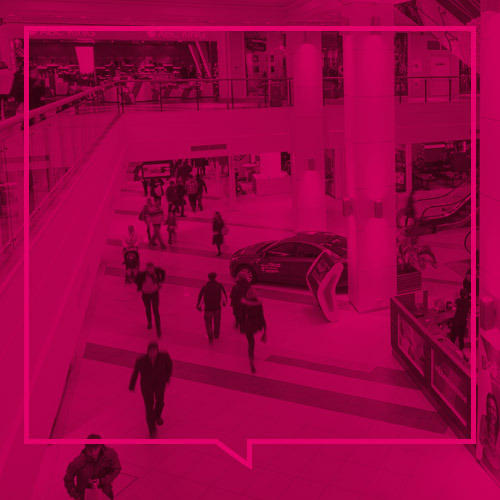 About us
Kristiine Shopping Centre is one of the biggest shopping centres in Estonia in terms of the number of shops!

Kristiine Shopping Centre was opened in 1999. The first extension was built in 2002 when the centre was extended by 17,000 m2. In 2010, a second extension was completed providing another 13,600 m2 of new space. In 2011, Kristiine Shopping Centre was acquired by a retail property business Citycon Oyj.

In total, there are about 170 shops on the 43,700 square metres of retail premises. Kristiine has about 100 different fashion stores and 10 excellent restaurants and cafés. Kristiine has about 20,000 visitors a day and the Centre has a large outside car park, as well as an indoor and a rooftop car park.
Tax Free
People residing outside the European Union (residents of countries that are not part of the EU) are entitled to a reimbursement on VAT from the goods purchased in the European Union, if they take the goods with them when leaving. Thus, when making purchases in different shopping places offering a Tax Free service, tourists are able to make their trip even more enjoyable.

1. GET THE PURCHASE RECEIPT FROM THE SHOP
When paying for goods in the shop, ask for a receipt with VAT reimbursement from the salesperson.

2. GET CUSTOMS CONFIRMATION
When leaving the European Union, present at the last border crossing point before exiting the EU your passport, purchased goods and receipts to a customs official. The customs official confirms the exports of goods by stamping the receipts.

3. RECEIVE THE MONEY
Present your stamped tax refund receipts and passport at a Global Blue Customer Services refund point and they´ll issue your refund immediately, either by a transfer to your credit card on in cash.

* The VAT rate is 20%. Your refund amount is the VAT less an administration fee.
*The minimum spending amount in a store per day is 38,01 EUR.
* Customs confirmation about the exports of goods must be obtained by the end of the third month following the month of purchase at the latest.

Spend a minimum of 38,01 EUR and save up to 14% of the purchase price.
Street map
Recycling machines
The packaging recycling machines in Kristiine Centre are situated in the car park side under the roof car park ramp. Entrance to the machines is from outdoors.
Citycon
Citycon is a leading owner, manager and developer of urban grocery-anchored shopping centres in the Nordic and Baltic regions, with assets under management totalling approximately EUR 3.3 billion and a market cap of more than EUR 1 billion at year-end.

Citycon's shopping centres are located in urban environments close to where customers live and work and within close reach of public transport, health care and municipal facilities.

www.citycon.fi